To all our lovely local customers, we will not be re-opening our Roseheart Jewels store in Covent Garden.
We will be embracing and expanding our online presence to give you the store experience and show the jewellery live in all its glory!

We will be holding live sales on Facebook & Instagram.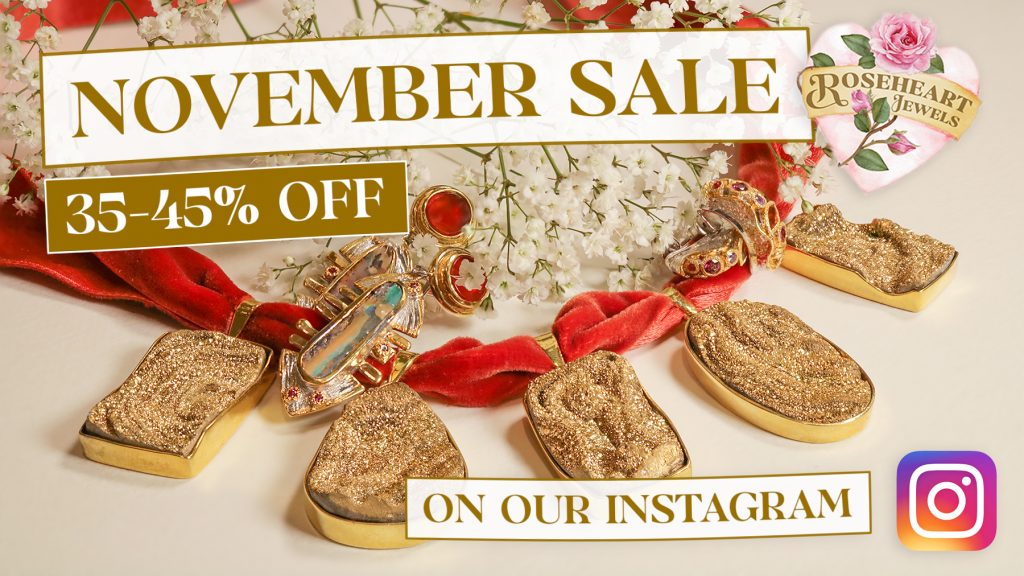 Donna will show a range of pieces and talk about their gemstones, design features and qualities. There will be special discounts exclusive to these live sales throughout July and August. You will be able to chat with us via messenger and buy the pieces as we display them. Come and join in the fun and find yourself a little treasure at a really great price. We will increase these Live sessions to more regular days and evenings during the week, as we get used to doing it.
To find out more about our jewellery, see stock which is not on the site by video call, arrange repairs or handmade work, contact Donna through our chatbox, email, or call us on +442078366633. We can't wait to see you!